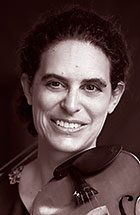 Laura Risk's fiddling has been described by filmmaker Ken Burns as "a revelation and achingly beautiful" and Living Tradition hails her "powerful, percussive style… bursting with energy and passion." Originally from California, now living in Montreal, Laura performs and teaches Scottish and Québécois fiddling internationally and has over a dozen albums to her credit. Her distinctive sound and compelling interpretations of traditional tunes are intensely personal yet grounded in meticulous archival and ethnographic research. Laura has toured with Cordelia's Dad, Triptych, Ensemble Galilei, and dancer Sandy Silva; served as musical director for ensembles Childsplay and Revels North; and produced seven albums, including three for fiddler Hanneke Cassel. Her research credits include articles in Ethnomusicology and MUSICultures, co-authorship of The Glengarry Collection: The Highland Fiddle Music of Aonghas Grant (Mel Bay), and the CD-booklet Douglastown: Music and Song from the Gaspé Coast, awarded the 2014 Prix Mnémo. Laura holds a PhD in Musicology from McGill University, for which she received the 2017 Governor General's Gold Medal.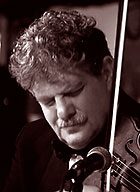 Andy Stein hs been called "a musician with a checkered past" – The New York Times, which is as good a way as any to describe an eclectic career that includes recording, performing, producing, composing, and arranging music for radio, television, symphonies, Broadway and film. He is perhaps best known for his 22 years as the violin and saxophone guy in the house band (Guy's Allstar Shoe Band) on weekly nationwide live broadcasts of A Prairie Home Companion on Public Radio and the Robert Altman film of the same name. He first joined up with Commander Cody & His Lost Planet Airmen in the late 1960's, and subsequently played with Bob Dylan, Dr. John, Tony Bennett, Lady Gaga, Sir Paul McCartney (performer and arranger), Ray Charles, etc. His jazz activities have included work with Wynton Marsalis, Paquito D'Rivera, Phill Woods, Diana Krall, Jon Hendricks and (for many decades) with Vince Giordano and the Nighthawks, an 11-piece band specializing in jazz and popular music of the 1920's and 30's with whom he recorded the soundtracks to 5 seasons of Boardwalk Empire for HBO, (his 2nd Grammy for the soundtrack), and other period film and television productions (The Marvelous Mrs. Maisel, Cotton Club, The Aviator, etc.) His TV appearances include David Letterman, Conan O'Brien, Saturday Night Live, Great Performances, etc. In the classical field he has recorded with Itzhak Perlman and Placido Domingo and composed/arranged for Joshua Bell, Nadja Salerno-Sonnenberg, André Watts, Jaime Laredo, etc. His works have been performed by the city orchestras of Chicago, Dallas, D.C., New York, Buffalo, Munich, Lisbon, etc., and ballet companies in virtually every major US city from New York to Seattle, and many abroad. He is known for his recreations of the early work of Joe Venuti, considered the first jazz violinist, whose recordings inspired the careers of Stephane Grappelli and many others.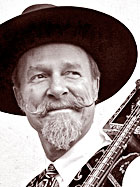 After 35 years in the biz, Joe Craven wears a lot of hats; instrumentalist, vocalist, music producer, actor, storyteller, visual artist, carnival barker, noisemaker, fashion insultant, former museologist and creativity educator. He enjoys 'playing forward' folk tradition and process by mashing ideas and sound tools from a variety of unexpected places creating new music altogether. As a multi-instrumentalist, Joe has made music with Jerry Garcia, David Lindley, Alison Brown, Howard Levy, Vassar Clements, Rob Ickes and many other innovative artists. As an award-winning educator, he has taught with jazz vocalist Inga Swearengen, bassist Victor Wooten, children's music innovator Paul Reisler and jazz percussionist Jason Marsalis; been a featured artist/educator in the PBS television Music Gone Public series, and created music and sound effects for commercials, soundtracks, computer games and contributions to several Grammy-nominated projects. Joe is the Executive Director of Vocáli Voice Camp and RiverTunes Roots Music Camp in California and he's presented at numerous schools, universities, music camps and the American String Teacher's Association. Joe is a keynote clinician at Wintergrass in Seattle and a coast-to-coast Master of Ceremonies, having emcee-ed at a wide variety of music festivals, including DelFest and Telluride Bluegrass. A recipient of a Folk Alliance Far-West Performer of the Year Award and a Swannanoa Gathering Master Music Maker Award, Joe has consecutively taught for over a decade during our Fiddle Week and also teaches creative process during Contemporary Folk Week. From Carnegie Hall to street corner busking around the world and back – Joe's at home and loving every minute. "Everything Joe touches turns to music" – David Grisman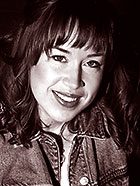 Bronwyn Keith-Hynes is a Nashville-based bluegrass fiddler originally from Charlottesville, VA. Accepted on a scholarship to attend the American Roots Music Program at Berklee College of Music at age 16, she graduated in 2012 with a Professional Diploma in Violin Performance. Bronwyn is fast gaining recognition for her fiddling across bluegrass and acoustic music circles. She has performed with Peter Rowan, Darol Anger, The Milk Carton Kids, Anais Mitchell, The Deadly Gentlemen and Tony Trischka, among others. Bronwyn is a founding member of the IBMA award-winning bluegrass band Mile Twelve, and can be found touring with them all over the planet. In 2014 Bronwyn won first place in the Walnut Valley Old-Time Fiddle Championship in Winfield, KS and in 2018 was awarded the Momentum Instrumentalist of the Year Award by the IBMA. Bronwyn has been on staff at Berklee College of Music teaching string lessons at The Five Week Program for several years. She teaches in person in Nashville, and world-wide through Skype.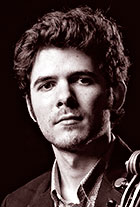 Alex is one of the most acclaimed fiddlers of his generation. He has received numerous honors including the Daniel Pearl Memorial Violin from Mark O'Connor's Strings Conference, as well as being the youngest ever (age 15) to win the National Old-Time Fiddlers' Contest in Weiser, Idaho. In 2010, at the Monterey Jazz Festival, Alex was awarded the Jimmy Lyons Scholarship, and a full tuition scholarship to the Berklee College of Music, where he completed the prestigious Berklee Global Jazz Institute. Under the artistic direction of world-renowned pianist Danilo Perez, this new program admits only a handful of students each year, providing them with the opportunity to work one-on-one with a select group of faculty. He has toured with Mike Marshall's Big Trio, Jerry Douglas, David Grisman, Bela Fleck, Danilo Perez, Darol Anger and singer/multi-instrumentalist Sarah Jarosz, appearing on three of her critically-acclaimed albums, as well as her Grammy-nominated instrumental, "Mansinneedof." His debut album, Prelude featured master acoustic musicians Mike Marshall, Grant Gordy and Paul Kowert, and special guests Bela Fleck and Noam Pikelny. Alex is an active performer and has played on stages around the world including Austin City Limits, A Prairie Home Companion, Panama Jazz Festival, Bonnaroo, Newport Jazz and Folk Festivals, and the Telluride Bluegrass Festival, as well as venues in Europe and South Korea.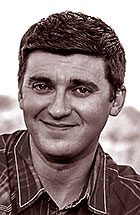 Josh learned to play fiddle from legendary fiddlers Gordon and Arvil Freeman in his native Madison County, NC. A highly accomplished old-time, bluegrass, and swing musician, he attended East Tennessee State University to study music education, and to be a part of ETSU's famous Bluegrass & Country Music Program. His fiddling was featured in the movie Songcatcher, both onscreen and on the soundtrack, and he has toured extensively with a variety of ensembles, including the ETSU bluegrass band, with David Holt and Laura Boosinger, and with several bluegrass bands including Appalachian Trail, the Josh Goforth Trio, and Josh Goforth and the New Direction. He has shared stages with Ricky Skaggs, Bryan Sutton, The Yonder Mountain String Band, Open Road, and The Steep Canyon Rangers, and performed throughout the US, Europe, and in Japan. In 2000, 2003, and 2005, he was named "Fiddler of the Festival" at Fiddler's Grove and, after winning his third title, was designated "Master Fiddler" and retired from that competition. He was nominated for a Grammy for his 2009 release with David Holt, entitled Cutting Loose.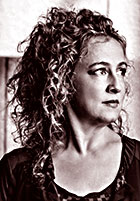 Liz Knowles has brought her distinctive sound – the fire and finesse of Irish fiddle music combined with the tonal richness of the classical violin – to countless venues around the world, including Carnegie Hall, Broadway, the Kennedy Center, l'Olympia in Paris, and theatres and festivals from Shanghai to São Paulo to Sarawak. A virtuosic and versatile performer, Liz was the fiddler for Riverdance and soloist on the soundtrack for the film Michael Collins. She has performed with such diverse artists as The New York Pops, Don Henley, Rachel Barton, Marcus Roberts, Steve Reich, Liz Carroll, Cherish the Ladies, and most recently, with actress Fiona Shaw in collaboration for a special performance for the Kennedy Center's Ireland 100 Festival. Her career today combines the roles of performer, composer, arranger, and producer in theatrical and recording projects and she is highly regarded as a teacher for music camps and workshops. Today, she most regularly performs with her trio, Open the Door for Three, the all-star fiddle ensemble String Sisters, and as a member of a new and exciting project, the Martin Hayes Quartet.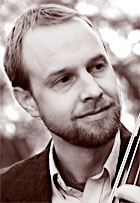 As a bassist in both jazz and traditional music styles, Kevin Kehrberg has toured nationally and internationally, including Canada, Japan, and U.S. State Department tours of Kyrgyzstan and Ecuador. He has performed with Howard Alden, Slide Hampton, Roger Humphries, and the late Jean Ritchie and Paul David Smith, among others, and is a sought-after sideman and session artist. He has taught at many workshops and clinics, including the Swannanoa Gathering and the Cowan Creek Mountain Music School. He holds a Ph.D. in musicology and is a member of the music faculty at Warren Wilson College, where he maintains an active bass studio and teaches courses in music theory, American music, and global music.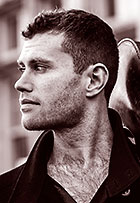 Multi-instrumentalist, All-Ireland fiddle finalist and Ropeadope recording artist Andrew Finn Magill has watched his career surge ever since the 2016 release of his 2-disc concept album, Roots (debuting at #46 on the Folk DJ charts) and Branches, which feature Celtic Week alumni John Doyle, Colin Farrell, and Cillian Vallely. Raised at The Swannanoa Gathering, Magill has learned and carved out a name for himself in Irish, American and Brazilian music and has taught these traditions at fiddle camps all over the world including the Fairbanks Summer Arts Festival, Montana Fiddle Camp, Rocky Mountain Fiddle Camp, The Freight & Salvage's Fiddlekids, The Acadia Trad School, and Le Séjour du Cléguérec in France. He has performed and toured with Paul McKenna, John Doyle, Rising Appalachia, and many others in venues ranging from Walt Disney World to Celtic Connections in Glasgow. In 2018, Finn released two albums, Canta, Violino!, an album of Brazilian jazz originals released on Ropeadope (Snarky Puppy, Eddie Palmieri) Records and Brazilian Strings Trio, with jazz violinist Ted Falcon & Brazilian Grammy-winner Nando Duarte. He tours regularly with Irish singer Dave Curley, with his Brazilian projects and his own original jazz trio, and appears as a guest with dozens of other artists.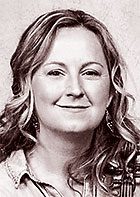 Erynn Marshall is a fiddler well-known nationally and beyond for her traditional music. She learned the nuances of old-time fiddling from visiting 80-95 year-old southern fiddlers. Her fieldwork culminated in the book, Music in the Air Somewhere about West Virginia fiddle and song traditions (WVU Press). Erynn performs at festivals and music camps around the globe (recently China & Australia) and often tours with her husband, songwriter and multi-instrumentalist Carl Jones. Her tunes are becoming common repertoire in fiddle circles and she is also a sought-after teacher. Erynn was the first woman to win 1st Place in fiddle at Clifftop, the Appalachian Stringband Festival, and has recorded eight albums and appeared in four films. She is Program Director at Alleghany JAM (Junior Appalachian Musicians) and is the coordinator for Old-Time & Dance Week.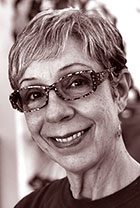 Nora studied classical violin from the age of 10, spending the tenth and eleventh grades at Interlochen Arts Academy and becoming Concert Mistress of her college orchestra at George Mason University. After college, she became interested in traditional fiddle, starting with old-time and moving into Irish and Scottish. She competed at many Scottish fiddling competitions, winning regional competitions in Virginia, Maryland, New Hampshire and North Carolina. She travelled to Scotland to study with Alasdair Fraser on the Isle of Skye, and with Pete Clark in Dunkeld, in Perthshire. She co-founded the Triad Scottish Fiddlers and Friends, a music club in Winston-Salem, which she led for fourteen years before moving to Asheville in 2015. Nora has made a total of six Celtic music CDs and played in nine bands over the last eighteen years, including Gaelwynd with Rhiannon Giddens (of the Carolina Chocolate Drops) with whom she made three of the CDs. She currently teaches violin/fiddle at Musicians Workshop in Asheville and plays in a Scottish music duo with cellist Julia Weatherford called StrathSpan.
Guitar Week Coordinator Greg Ruby is a guitarist, composer, author, bandleader and music educator living in Seattle, WA. His most recent record, Syncopated Classic, was named "Northwest Jazz Recording of the Year" by Earshot Jazz magazine. Greg tours and performs at swing dances, concert halls and festivals including The French Quarter Festival, Lindy Focus, DjangoFest and the NW Balboa Festival. He plays in a variety of groups including The Greg Ruby 6, performing the compositions and arrangements of swing guitar legend Oscar Alemán; The Greg Ruby Quartet, a Hot Club jazz group dedicated to all-original compositions; The Rhythm Runners, a Prohibition-era dance band; and The Bric-a-brac Trio, playing Valse musette and European café jazz. During his tenure with the venerable Hot Club ensemble, Pearl Django, he performed at the Django Reinhardt Festival in Samois-sur-seine, France. Greg has authored The Pearl Django Play-Along Book, Frank D. Waldron: Seattle's Syncopated Classic and The Oscar Alemán Play-Along Book. As a sought-after music instructor, He shares his love of vintage jazz guitar at schools, clinics and camps. "Over the past 20 years, Greg Ruby has become a gem of the Pacific Northwest Jazz scene as a guitarist, composer, band-leader and music historian." – The Syncopated Times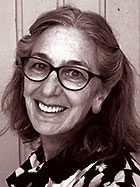 Fiddle Week Coordinator Julia Weatherford has been a full-time artist/musician for as long as anyone can remember. She is a veteran performer on both cello and fiddle with notable performing groups that range from The Asheville Symphony to the world-fusion Akira Satake Band. In the contra dance world, Julia is known as a driving old-time fiddler and grooving cellist with bands such as Sugar High and Nearest & Dearest. She has toured internationally as a dance musician and taught and performed at Berea's Christmas Country Dance School, Folkmoot International, Pinewoods Camp, The LEAF, and The CDSS Centennial Tour. Currently she performs regionally with StrathSpan and The Free Range Ensemble. Julia was the Artistic Director of the legendary Black Mountain Festival for many years, was the Swannanoa Gathering Logistics Coordinator for 12 years.